Profile

Magic Theatre - Only For Lunatics
fanfic archive
Free Account
Created on 2012-11-12 19:18:45 (#1815595), last updated 2012-11-12 (253 weeks ago)
94 comments received, 0 comments posted
71 Journal Entries, 2 Tags, 0 Memories, 1 Icon

About
| | |
| --- | --- |
| Name: | ltcfiction |
| Birthdate: | Aug 2 |
| Location: | Romania |
| | |

Mini Bio
Hello. I'm
lisa_thecat.
This is my fanfic archive. This is the dusty collection of all the fiction I've ever written. Good and bad. Fanfiction and original. Parody and 'serious' - if there is such a thing like serious fanfic...

To have access to the stories, you need my permission. Yes, it's one of those annoying friends-only places. I hate those too. But I chose that in order to avoid who knows what problems with possible underage readers.

If you are under 18 years old, you don't belong here. Go play somewhere else.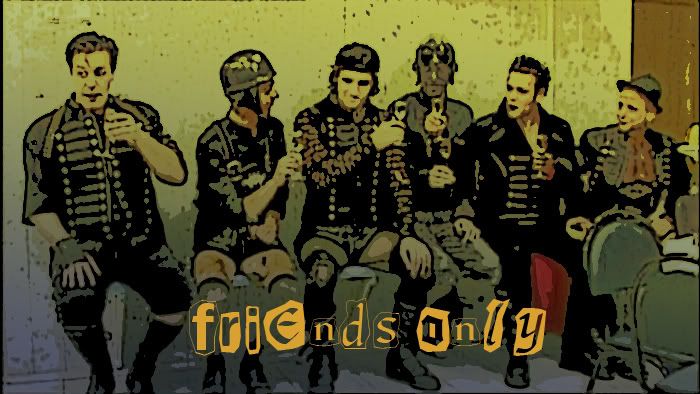 You can leave comments. They are not a 'must'. I confess I read and re-read many things without leaving comments every time. So feel free to tell me I write crap or feel free not to tell me anything.

Enjoy!

Connect

People
[View Entries]
pipisafoat

[livejournal.com]
akasha6
,
aquila0212
,
ashmedai
,
blaze-the-cat
,
caecus-parvulus
,
catty-kuroma
,
cecirosenrot
,
coldlikedeath
,
dartemis24
,
hannelore-k
,
herz-mitten
,
itasasuftw
,
joy-n
,
katanabutch
,
lindemannia
,
lisa-thecat
,
mutter12
,
naked-runner
,
nattlindemann
,
rorarin
,
schwester-grimm
,
snakeberry
,
sonnegirl
,
tuomislove
,
wie-eine-blume

Communities
[View entries]

Feeds
[View Entries]

Subscriptions (0)

Linking
To link to this user, copy this code:
On Dreamwidth:
Elsewhere: